The Monkees

Alrighty, here's the page I designated for the Monkees (a tv show that originally aired in the late 60s). Unfortunatly my bandwidth isn't allowing me much more space at all so this page will have to be condensed A LOT more than I want it to be *sigh*. Anywho, enjoy going through these pictures of the Monkees: Michael Nesmith, Micky Dolenz, Peter Tork, and David Jones.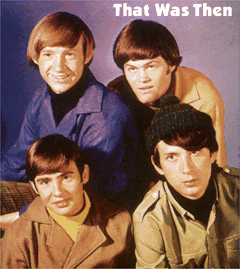 Clockwise from top: Peter Tork, Micky Dolenz, Mike Nesmith, and Davy Jones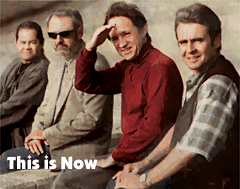 Micky Dolenz, Michael Nesmith, Peter Tork, and David Jones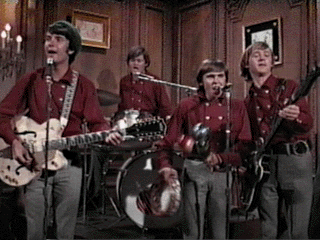 (LtoR) Mike, Micky (on drums), Davy, and Peter
Micky, Mike, Pete, and Davy (peace)
The Monkees!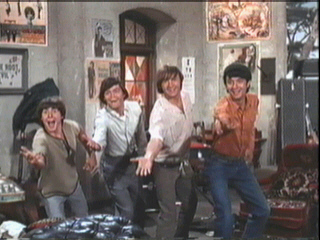 Tada!! Davy, Micky, Peter, and Mike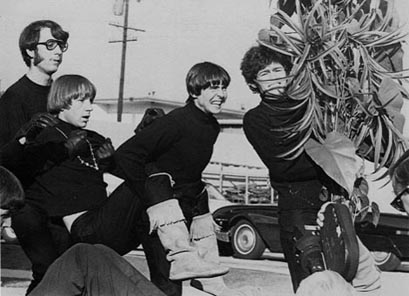 Frodis Caper!! *gasp*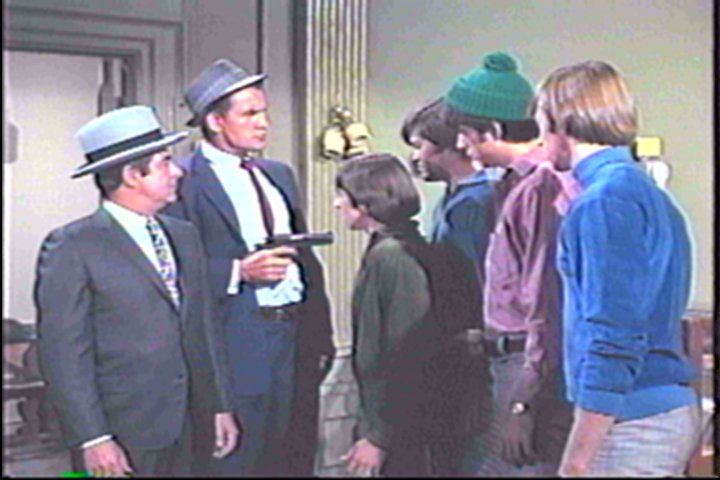 A la carte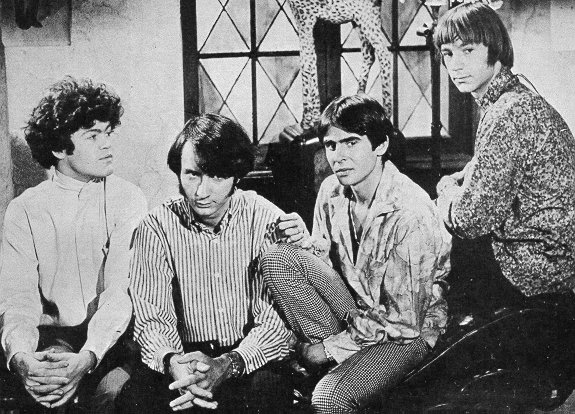 Micky (with fro), Mike, Davy, and Peter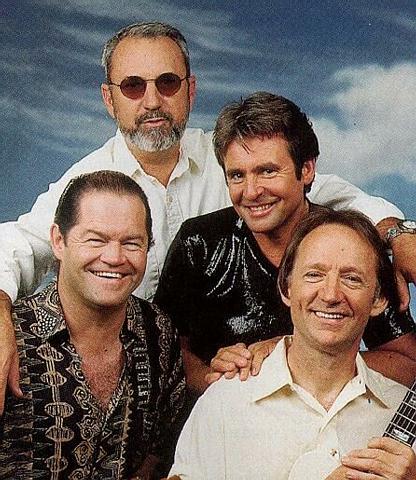 Justus