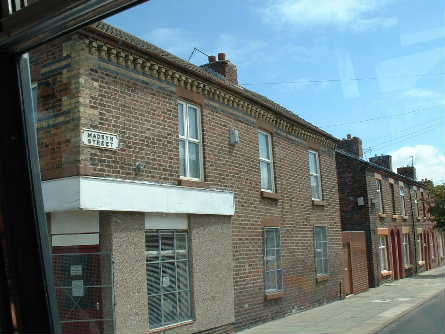 Madryn Street, where Ringo used to live when he was still a wee Ritchie Starkey.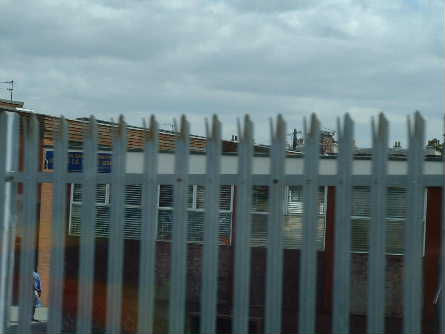 Richard's primary school (hehe sounds funny calling him Richard, phew)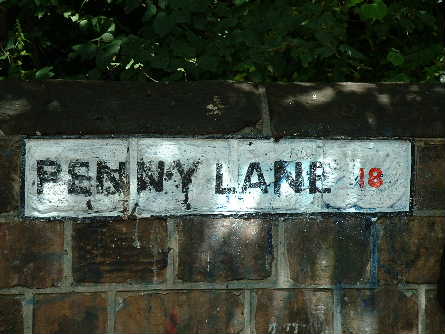 Penny Lane. You see they stopped putting up street signs because they kept getting stolen so they went ahead and just painted it on.
"A barber showing photographs
Of every head he's had the pleasure to know"
The barber shop on Penny Lane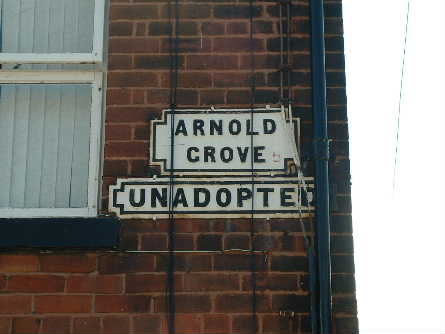 Arnold Grove, George's street.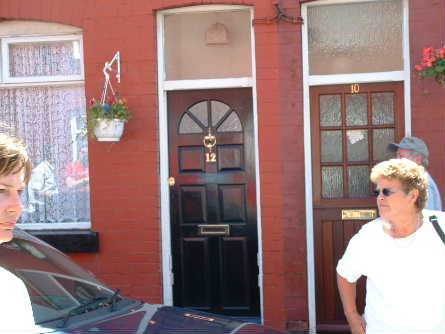 12 Arnold Grove, George's house...think, they had to fit 5 or 6 people in that house.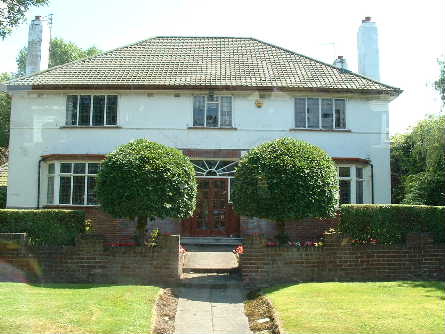 Brian Epstein's house...nice!