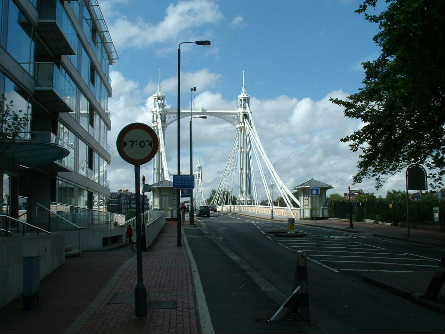 (all captions will be pertaining to the picture above, so ya know.) This is the Albert Bridge which me and my family walked across everyday to get to Sloane Square (see next picture).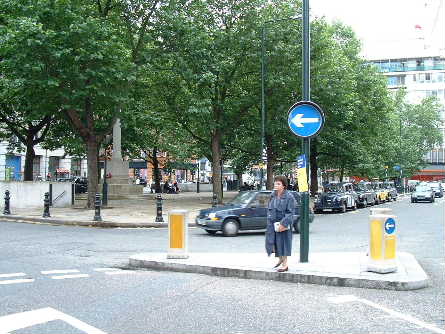 Tada! Sloane Square! *drum roll*...hmm and some unknown lady *shrug*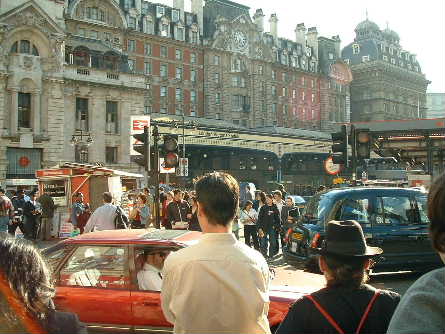 Big, crowded, and incredibly hard to move around yet it gets you to the places you need to be. This basically describes Victoria Station seen above.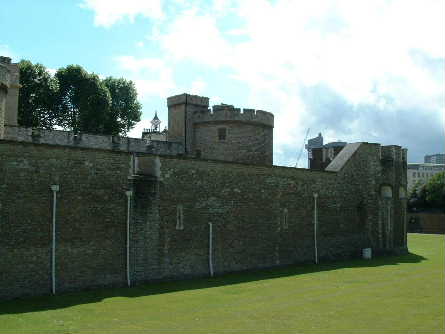 Tower of London wuahahahahahahahaha *gak* *cough* *blek*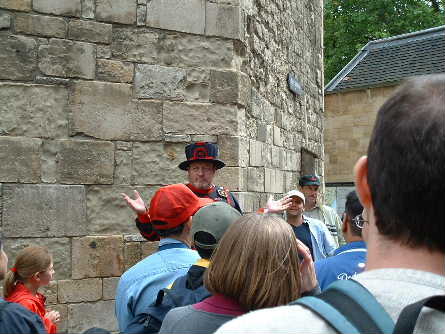 Our Beefeater-tour guide-dude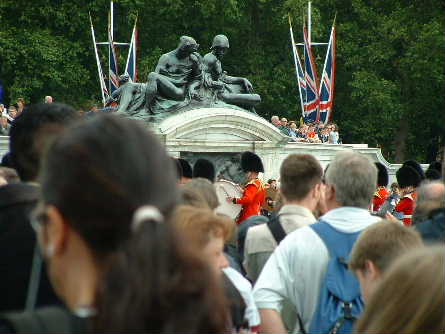 Our view of the changing of the guards at Buckingham Palace...so we were a little late in getting a good place *ahem*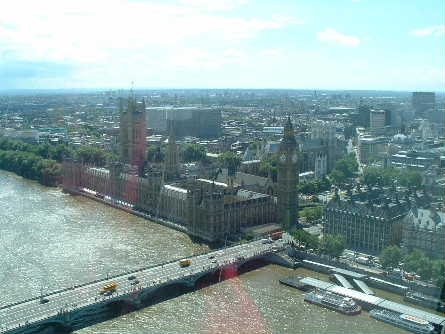 View of Big Ben and Parliament from the London Eye